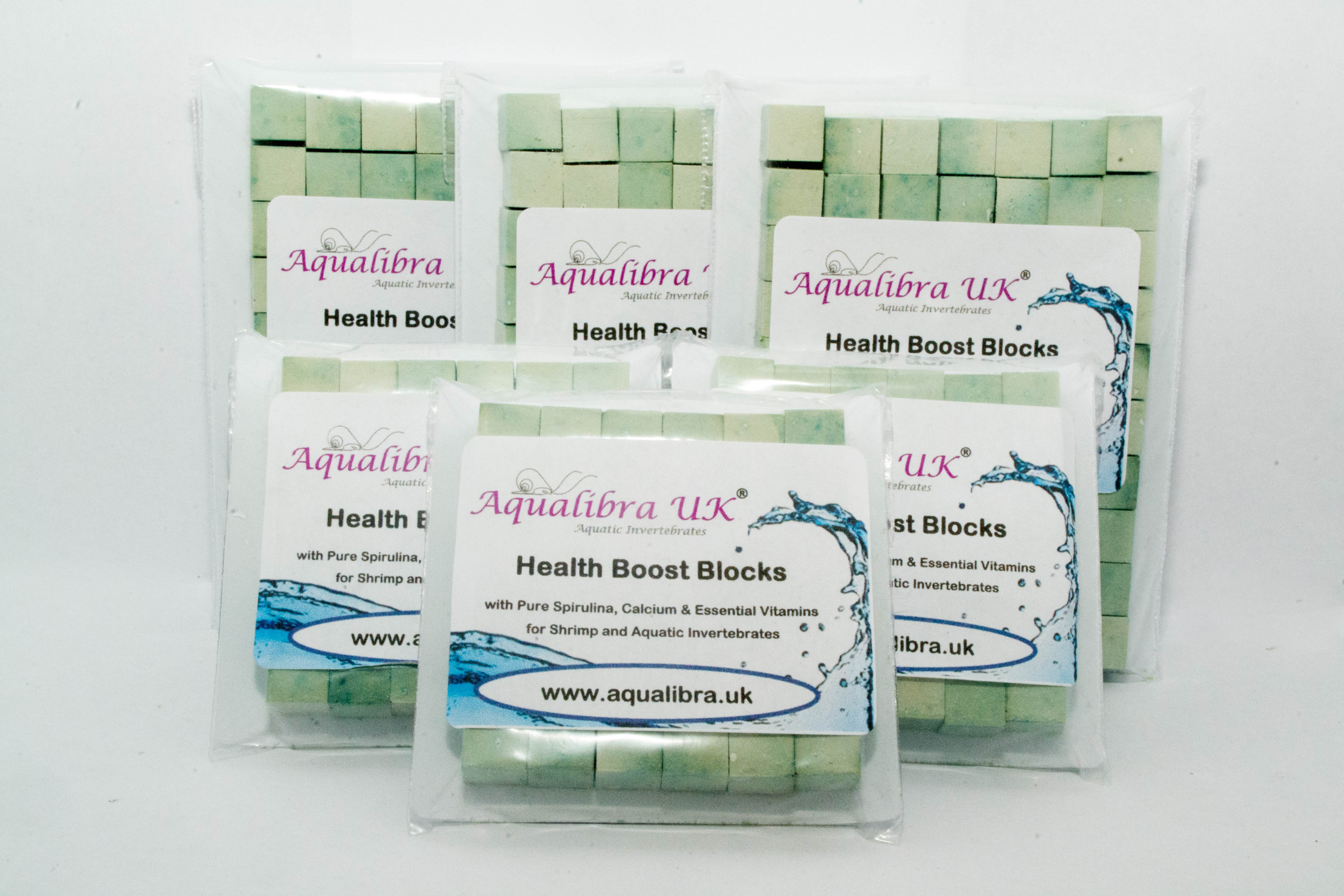 Micro 1g Health Boost Blocks
£3.99
Shipping weight includes product and packaging and is shown next to each product in (brackets).

These 1g blocks contain a carefully measured balance of calcium, minerals and essential nutrients to supplement your shrimp's usual diet. They contain entirely natural ingredients including spirulina, chlorella algae and pure aragonite with no artificial colours or flavours. They will also aid in the maintenance of natural balanced water mineral levels that will benefit your pets health.
They are 100% safe for all aquarium life including invertebrates, filter feeders, plants and all small mouthed fish and fry (cold, temperate, tropical, fresh water and salt water).
Suitable for: Shrimp and Aquatic Invertebrates (aquatic snails – Tylomelania, Poso, Ramshorn, Apple, Trapdoor, Nerites etc…, all shrimp and filter feeders) and small mouthed aquarium fish and fry (all water types).
Keep out of direct sunlight. Variations in colour are due to the natural ingredients used.